Oh look, Dappy's got a new tattoo. It's of a hashtag and can be found slap bang on his face. So we have to wonder: what's he promoting now?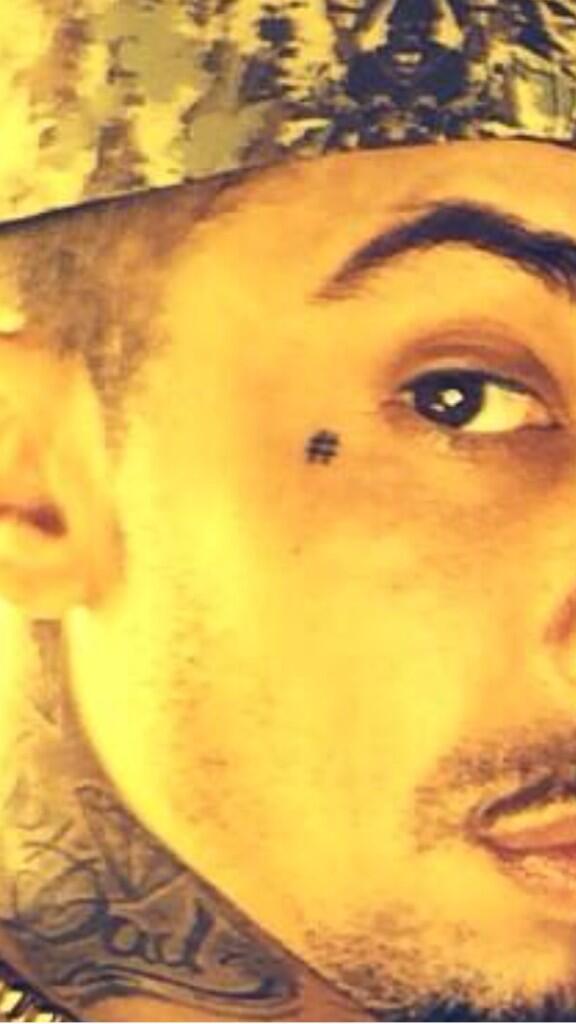 The rapper posted the pic to his Twitter account, accompanied by the message "And by the way, the reason I got a # Tatted on my FACE was simply 2 make sure IT stays trending 4 ever". In case you were interested in his motivations.
Usually when you get a tattoo next to your eye, it's of a tear, and you've received it in recognition of having committed murder as part of a right of passage to become a member of an American street gang. So by contrast, Dappy's effort is infinitely more innocent.
We're also relieved that the oft be-hatted N-Dubz star hasn't been bullying members of the public or getting his dick out too much recently. Shine on, you crazy diamond!